Moms no longer have to sit on a couch, strapped up to a machine to pump. Wearable breast pumps are for on-the-go moms, and who isn't an on-the-go mom?
If you are pumping, then you might have sought out a second hand breast pump as it's a more affordable and more sustainable option. However, traditional breast pumps will have you attached to a large, loud, uncomfortable machine, where you're stuck in one spot several times a day.
With today's new "femtech" technologies, it's possible to wear a breast pump, inside your bra, and to do so discreetly as they are quiet, unlike their noisy industrial sounding predecessors.
In other words, you can pump and live your life, whether taking care of your new baby, going to work, doing activities, or enjoying a social life. The three models we'll present here are all wireless, hands-free, and fit inside your bra, so you can go about your activities, and pump, on-the-go.
Femtech: The Way Forward in Women's Health
Elvie
Elvie has two products, the Elvie Pump and the Elvie Stride. Both are wireless, portable and fit inside of your bra, but the Stride is hospital grade with more suction power and has tubes which lead to a motor clipped to your belt, while the Pump is self-contained, and sits inside the bra. Either of the pumps features:
2 hour battery life
2-phase pumping (stimulation and expression modes). The pump automatically switches from Stimulation to Expression mode and stops when the bottle is full.
Various intensity levels (20 combinations for the Stride and 14 for the Pump)
Each bottle holds 150ml of milk
Dishwasher safe, BPA free
Pump one breast or both
Also – Elvie has an app which goes with the pump, and tells you, in real time how much milk volume you have, tracks pumping history, and gives you insights into pumping.
Read more about the Elvie Pump here: https://www.elvie.com/en-gb/shop/elvie-pump
Read more about the Elvie Stride here: https://www.elvie.com/en-gb/shop/elvie-stride
Willow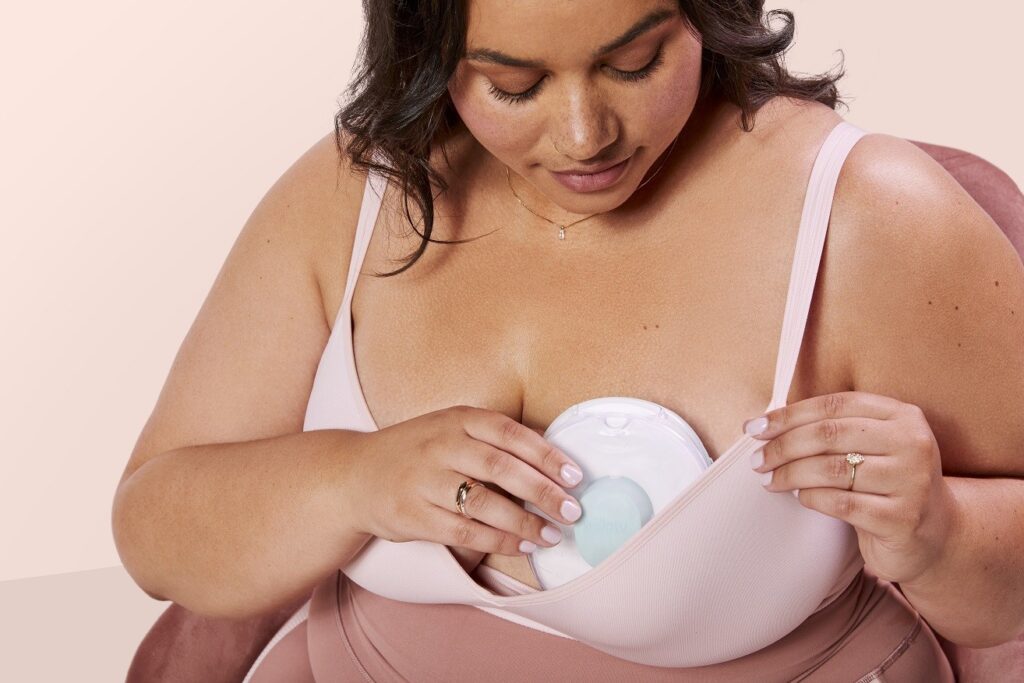 Willow is a similar product to Elvie – a wireless, hands-free, tubes-free pumping experience. It also fits inside of your bra and boasts 360° mobility while using Willow's spill proof bags, in case you want to do yoga, chase your kids around, or bend over to pick something up.
Willow also has two options, the Willow 3.0 (with the 360° mobility) or the Willow Go which, like the Elvie Stride, is also hospital grade and can hold up to 207ml of milk. Willow offers reusable containers or spill-proof, self-sealing bags, which is different from the Elvie, which offers only reusable containers (at the time of writing). The pumps feature:
Lasts for 5 sessions
Has various sizing options for different breasts
7 levels of suction for the 3.0 and 15 levels for the Go
Also has an app with insights, pumping history, and the ability to start or stop sessions via the app
Pump one breast or both
Read more about the Willow 3.0 here: https://shop.onewillow.com/products/the-willow-pump-gen-3
Read more about the Willow Go here: https://shop.onewillow.com/products/willow-go-pump-kit
At TechTruster, we want to ensure you get the information you need to make a good decision, so, to get an idea of what moms think about these pumps, here's an article we found where moms who have tried these pumps give their feedback: Elvie vs. Willow https://www.trulymama.com/baby-products/elvie-vs-willow/
There are a few other competitors to these products on the market including:
There are a few other wearable breast pumps but reviews suggest that they are not spill proof and are more likely to be used in the home because of their non-discrete size. A full listing can be found here: https://motherhoodcommunity.com/whats-the-best-wearable-breast-pump-heres-everything-you-need-to-know/
Lactation Massage Bra
The Lilu lactation massager bra massages the breasts to help you to increase milk production and reduce pumping time. It boasts an increase of 30 – 50% more milk production.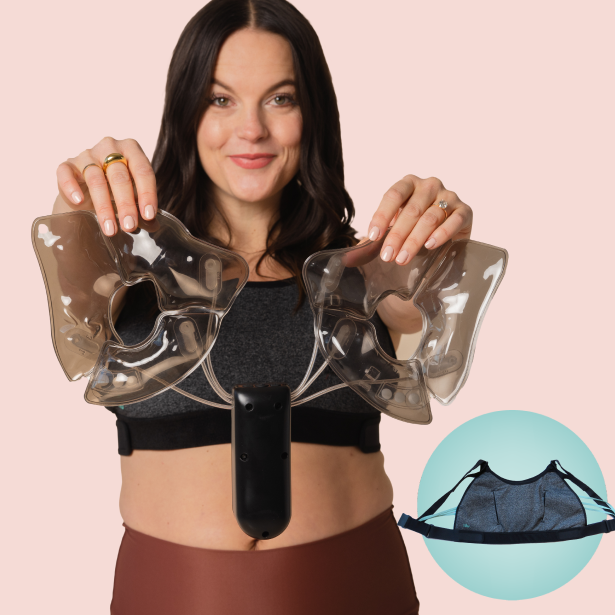 The bra is washable, and rechargeable. It looks like a soft sports bra and the massager function is hidden within. It has openings at the front to attach a pump. Read more here: https://www.wearlilu.com/products/lilu-massage-bra
Milk monitoring and insights
While Willow and Elvie both offer apps to give insights into pumping, there are also products in development, such as "MyLee" – the milk sensing system which can monitor breast milk for, as their website claims, "early signs of regression, milk stasis or breast engorgements".
There also exist apps to help track when you are feeding, from which breast, and how long in duration. (A review of apps is available here: https://www.parents.com/baby/breastfeeding/9-best-breastfeeding-apps-for-new-parents/)
With the rise of new technologies for women, and often made by women, we are looking forward to a world where women can lead their lives, enjoy their time as mothers and succeed in their careers without being tied down to ancient equipment like traditional breast pumps.
To end this article on an empowering note, check out this video from Elvie: