Apple has had menstrual tracking built into its smartwatch for several years, but the feature has been based on manual input into a calendar.
With the new smartwatch, you can automatically get a notification on your wrist showing your ovulation time. This can be helpful if you want to be pregnant – or avoid it.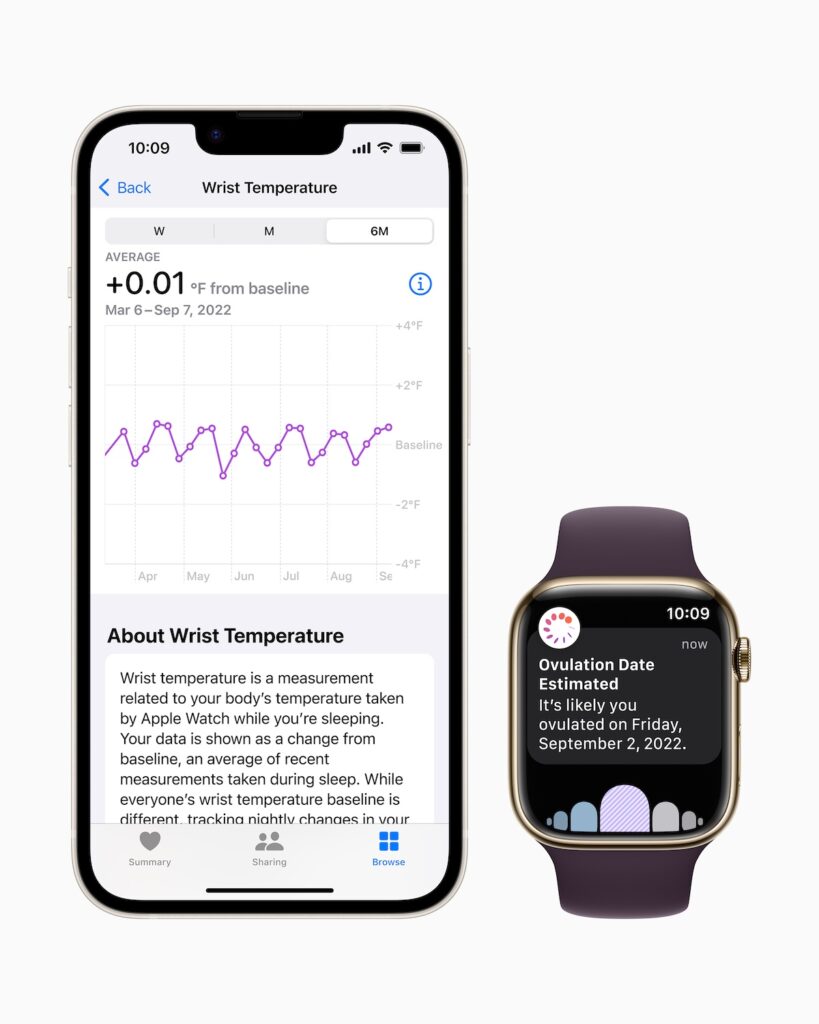 The two new Apple Watch Series 8 sensors registers your wrist temperature every five seconds while you sleep and measure changes down to 0.1 °C. One sensor is on the back of the watch, closest to the skin. The other sits just below the screen.
Menstrual algorithm
The watch automatically feeds data from the temperature measurements into a new algorithm developed by Apple. It converts data into notifications and graphs showing the cycle's progress.

Users of the My Cycle app can also receive a notification if there is a potential discrepancy in their recorded cycle history.
These may be irregular, infrequent, or prolonged periods and persistent spotting, which may be symptoms of underlying health problems.

However, Apple emphasizes that the app and smartwatch should not be used as contraceptives.

"The temperature measurement function is not a medical device and is not intended for use in medical diagnosis, treatment, or for any other medical purpose," emphasizes the manufacturer.
Data is encrypted – but stored in the cloud
After the US Supreme Court removed women's constitutional right to abortion, a large number of women have deleted the apps that record their health data.
The women fear reprisals from the authorities in connection with abortion cases.
In its presentation of the watch, Apple emphazises that all health data is encrypted from start to finish.
This allegedly means that Apple cannot decode data and, therefore, cannot read it.
The user, e.g., can only unlock access if she wants to share data with her doctor.

But a total protection, namely that the information is not sent to the cloud but remains on the device, has yet to be implemented.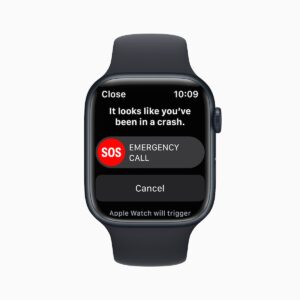 More new features
Apple Watch Series 8 contains many other new functions, e.g., registration of car accidents so that the user can quickly call for help, and an improved fall alarm.
A new battery saving function can increase the battery life to 36 hours.

But Apple Watch cannot compete with the battery life of some of Fitbit's and Garmin's models. They can run for many more days without being recharged.
No solar cells
The battery life is one of the significant challenges for Apple's smartwatches. What good is a vast collection of advanced functions if the watch goes black in the middle of the night?

It is also strange that Apple, with its significant focus on sustainability, does not develop solar-chargeable models.
Ultra and new SE
The Apple Watch Series 8 has been joined by an Apple Watch Ultra for users who engage in advanced sports such as mountaineering and diving, training, and competing in extreme weather conditions.
Finally, the manufacturer is also launching a new, improved version of the cheaper model, the Apple Watch SE, with a clear appeal to children.