Time to Walk hedder det, der vel må betegnes som en smartwatch-podcast. Episoderne kan desværre kun opleves, hvis du bor i Australien, Canada, Irland, New Zealand, Storbritanien eller USA, har et Apple Watch og abonnerer på programmet Apple for Fitness +.
Men lanceringen er perfekt timet i forhold til de mange millioner af corona-hjemsendte verden over, som går og går for at holde sig i form fysisk og psykisk.
"Hver episode inviterer brugerne til at fordybe sig i en tur sammen med indflydelsesrige og interessante mennesker, mens de deler tankevækkende og meningsfulde historier, fotos og musik," skriver Apple i sin pressemeddelelse.
Fotos på displayet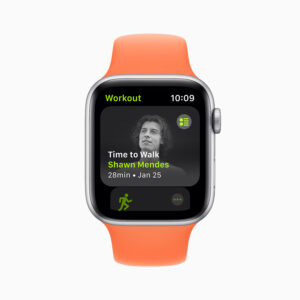 Udover musikeren Dolly Parton kan man gå i selskab med den amerikanske basketballspiller Draymond Green, musikeren Shawn Mendes og skuespilleren Uzo Aduba fra serien Orange is the New Black.
Fortælleren deler fotos på Apple Watch-displayet, som understøtter historien. Formatet udnyttes maksimalt ved, at man også får den den kendte persons playliste som inspiration til resten af turen.
Der kommer nye episoder af Time to Walk i Apples Work-out app hver mandag frem til slutningen af april 2021.
TechTruster arbejder på at finde ud af, hvornår Apple lukker op for tjenesten i Danmark.