Det lyder umiddelbart som et fantasiprodukt fra en James Bond film, men brugerne har tilsyneladende taget godt imod Wristcam, der meldes udsolgt før jul fra producenterne.
Bandet er udviklet til Apple Watch. Det har to kameraer indkapslet i remmen og koster med sine knap 300 dollars næsten ligeså meget som den billigste udgave af det smartwatch, som det sidder på.
Til gengæld vil det uden tvivl føles anvendeligt for brugere, der gerne vil være mindre afhængige af at skulle bære rundt på et smartwatch.
Lysende LED-lamper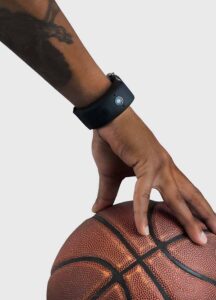 Det ene kamera er en 8 megapixel optager, der er beregnet til fotos af omverdenen. Det andet er et selfie-kamera med to megapixel. Videoer kan optages i op til 1080p HD-opløsning.
Af privatlivshensyn har producenter sat LED lamper ved siden af linserne, som lyser op, når kameraerne optager. Spørgsmålet er, om det er tilstrækkeligt til at forebygge spion-optagelser…
Optagelserne overføres til iPhones fotos-app via wifi. Enheden bruger Bluetooth til at oprette forbindelse til Apple Watch.
Ifølge producenten tager det tre timer at oplade Wristcam, som er vandtæt ned til en meter i 30 minutter. Batteritiden er ifølge producenten en dag.
Crowdfunding
Wristcam rykker med den nye urrem endnu et skridt nærmere et scenarie, hvor smartwatches måske en dag helt kan erstatte smartphones.
Remmen er resultatet af en crowdfunding kampagne og har været undervejs i fire år.
Remmen fås i en række farver – men altså foreløbig kun i USA og Canada. Støtter fra crowdfunding-kampagnen modtager de første ure, og andre forbrugere kan først forvente at få deres tilsendt i marts 2021.
Kilder: